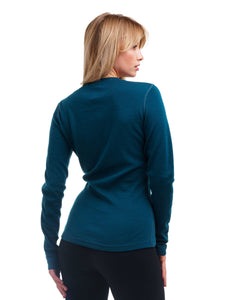 Discover the ideal balance of comfort and versatility with our Merino Wool Long Sleeve in Midweight.
Crafted from 100% natural Merino wool, this shirt provides exceptional softness and warmth.
The midweight design offers the perfect relative thickness, making it suitable for various temperatures.
Whether you're braving cooler days or adding a layer in colder weather, this long sleeve adapts to your needs.
Elevate your wardrobe with this exclusive and adaptable piece.